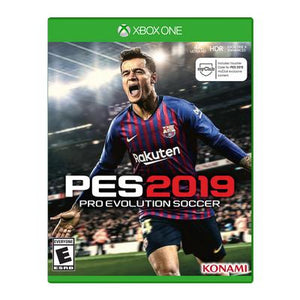 In PES 2020, expert opinion has been employed wherever possible to ensure that every action made on the pitch stands up to the scrutiny of even the most discerning of football fans.
Most notably, the development team have worked closely with Andrés Iniesta to translate his innate ability to read the space around him and slip through the tiniest cracks of an otherwise impregnable defensive line into a new dynamic dribbling technique. Fans of the series will agree, authenticity has always been important in PES, and that applies just as much to your on-pitch failures as it does your triumphs. In alignment with this philosophy, PES 2020 will feature realistic portrayal of player error, creating more opportunities for you to take advantage of careless mistakes made by opponents, while also encouraging you to live and breathe every moment of competition to ensure your own play is on point. Several new first-touch techniques have also been added, empowering you to take command of the ball in a way that suits your personal playstyle.
With so many tools at your disposal, what type of football will you choose to play?